Are kids quad bikes dangerous?
Like most things in life, from showering to performing a handstand on the edge of a ledge of a balcony, kids quad bikes can be dangerous. When something is exciting, it can be because of a certain amount of risk being involved and this needs to be taken seriously when children are involved. Kids Quads want to make sure everyone has as much fun as possible on their quad bikes while ensuring the dangers are understood so that parents and kids can avoid risks and ride in safety. The two main dangers of kids quad bikes are falling off and crashing, and although you will get some money from You've Been Framed, it's important to keep your kids as safe as possible.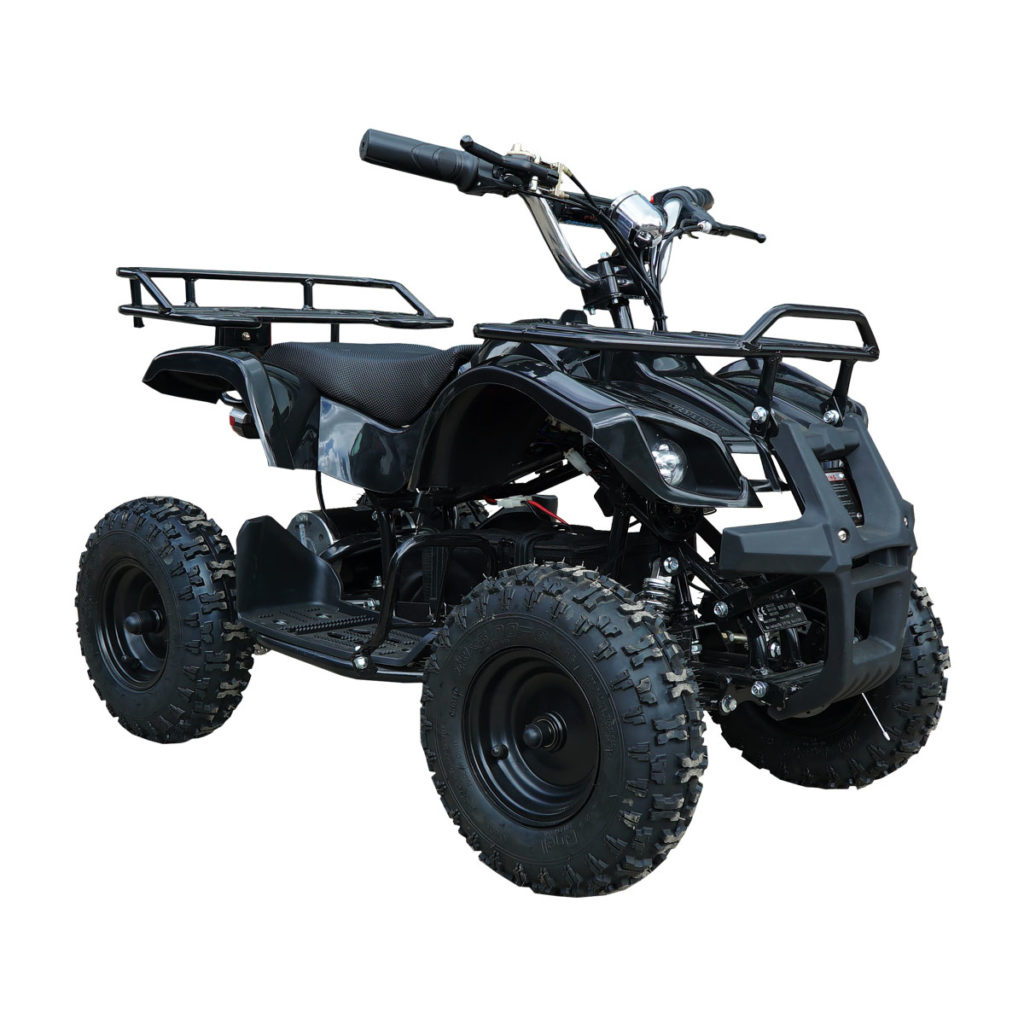 Falling off can happen easily when your kid doesn't learn how to hold on and sit properly, however, all kids quads are built to make it as easy as possible for kids to stay on. Crashing is no laughing matter, but a minor collision at a low speed into something soft should be perfectly safe. However, a high-speed collision into something hard can be very serious, which is why protective gear should be worn at all times.
It is worth bearing in mind that no kids quads go anywhere near as fast as adult quad bikes, although they certainly aren't slow, so the severity of any crash would be limited. Another danger, that only happens if your kid doesn't wear goggles, which they always should, is getting stuff in their eyes while riding, this can then cause crashes or simply irritate their eyes. Our kids quad bikes also come with a speed safety key that adjusts the top speed, and we recommend starting them off slow and increasing the top speed a little at a time, ensuring maximum safety at all times.

Kids quad bike safety
Safety should be the priority when it comes to kids quad bikes, which is why a selection of kids quad bike safety gear is available. Safety gear for kids riding quad bikes includes padded trousers, tops, gloves, goggles and of course helmets. Beyond the basic gear, proper training is the next step to ensuring your child has a fun yet safe experience on their quad bike, whether that is at kids quad bike experience days which include training or at quad bike clubs in the United Kingdom. Although we advise learning from a professional in person, if you want to do some additional training at home, you can find online resources by searching for "kids quad bike training", such as instructional videos.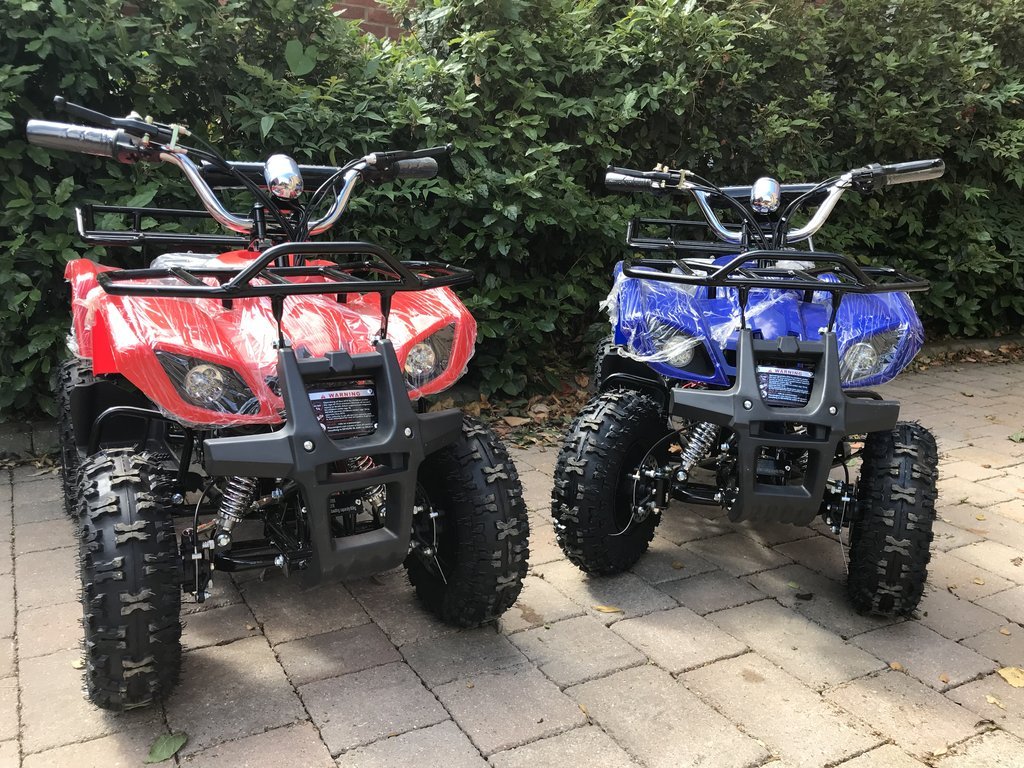 Another key area to ensure safety of kids quad bikes is proper maintenance of the vehicles. There are full, comprehensive guides available online, such as this one. The key areas to keep in mind are reading and keeping the manual that comes with your kids quad bike, keeping a spare spark plug, tightening the bolts and changing the grips when they get worn down. All that can be serviced by a professional if you feel you don't have the time or skills to do it alone, however, if you do, this could be the perfect way to introduce your kid to how machines work and form fond memories along the way.

How to stop quad bikes being stolen
Quad bikes, like motorbikes, are easier to steal than cars, and kids quad bikes are so small and light that they may be easily picked up, placed in a thieves van and never seen again. However, with a few techniques you can minimise the chances your kids quad bike will be stolen: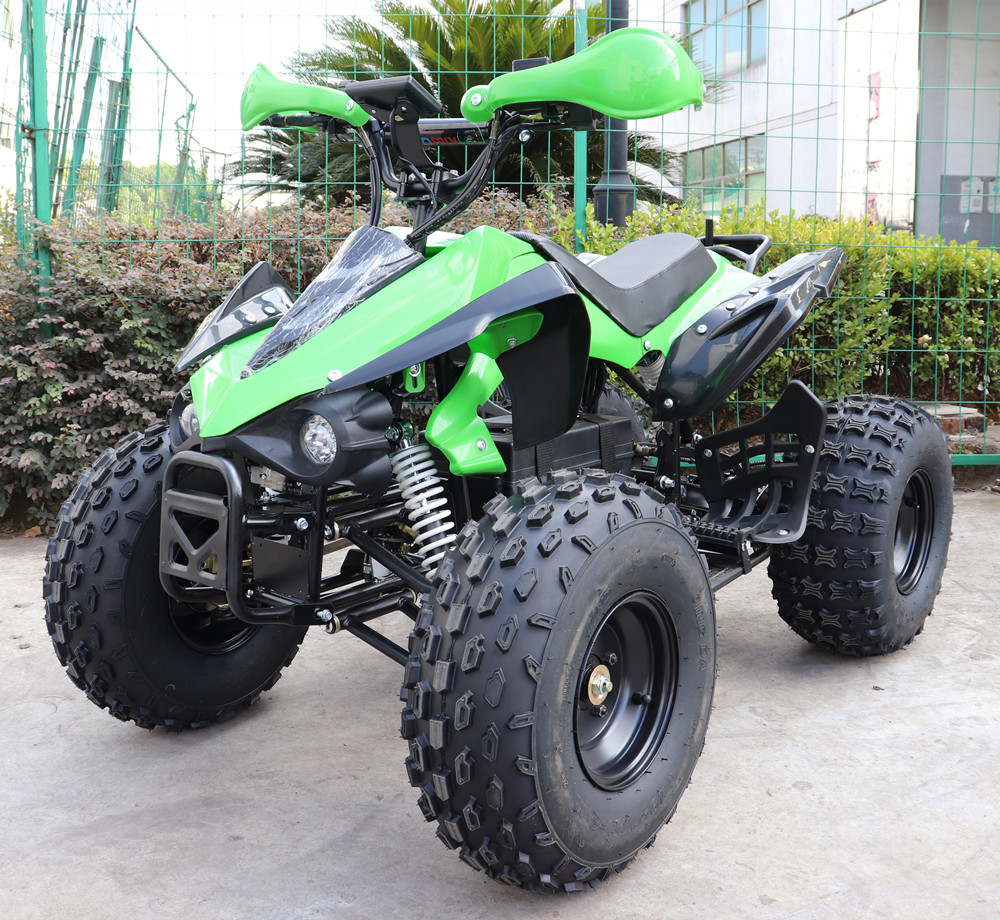 Get a guard dog.

Never stop riding it.

Hire a security guard.

Block it in with other items or vehicles.

Use locks on the wheels or handlebars.

Install a GPS tracker to get it back if it is stolen.

Deflate tires if not intending to use it for a long time.

Lock it and/or cover it when transporting on a trailer.

Only have the keys in the ignition when the quad bike is being used.

Park it out of sight, preferably locked away in your house, shed or garage.

Install security systems on the house, shed or garage the quad bike will be stored in.
Danger, safety and theft are important considerations when buying and owning a kids quad bike. But it's important to remember they bring joy to your kids' life, and they are a hobby that will bring you together. Although quad bikes cause harm if driven incorrectly, we believe that with the proper precautions, these risks are worth the fun times and fond memories you will share with your kids.
Plus, getting your kid a quad bike will get them off games, tablets and phones and into the great outdoors in a way that's more appealing to them than another boring walk in the park.