In a world where motorsport is becoming increasingly popular, more and more kids are becoming interested in turning into the next Valentino Rossi or Lewis Hamilton.
Your children may well be among the list of next motorsport superstars, and what better way to start them off on their journey than with an electric dirt bike for kids.
But why choose an electric bike? Here are five reasons why you should make an electric dirt bike your next purchase!
Inspiration
Motorsport professionals are much like superheroes. They perform feats that a mere mortal cannot, are in charge of incredible technology and also, most importantly, wear tight fitting uniforms.
It is natural that kids are going to look up to their favourite superstars and in the world of motorbike racing there are many to choose from. From Moto GP favourites such as Valentino Rossi, and Joan Mir to Speedway stars such as Tai Woffinden and Bartosz Zmarzlik, the younger generation have a wide choice of role models to choose from.
Fuelling this passion as a young age is imperative to build the stars of the future, and what better way than to purchase a high quality, reliable electric motorbikes for kids. These bikes are ideal for building passion in a safe and fun way.
Powerful and Safe
Whilst performance is important, keeping your children safe whilst they have fun is imperative. Our electric dirt bikes are designed with safety in mind.
These bikes are speed limited, giving you the option to start your kids off slowly, building up experience and confidence before you choose to up the speed when you feel like they are ready. The brushless electric motor runs cooler than usual, providing a smoother ride than petrol or brushed electric options.
Whilst lightweight, our electric dirt bikes for kids are built with an incredibly durable frame, meaning your child is kept safe and secure on even the toughest of trails.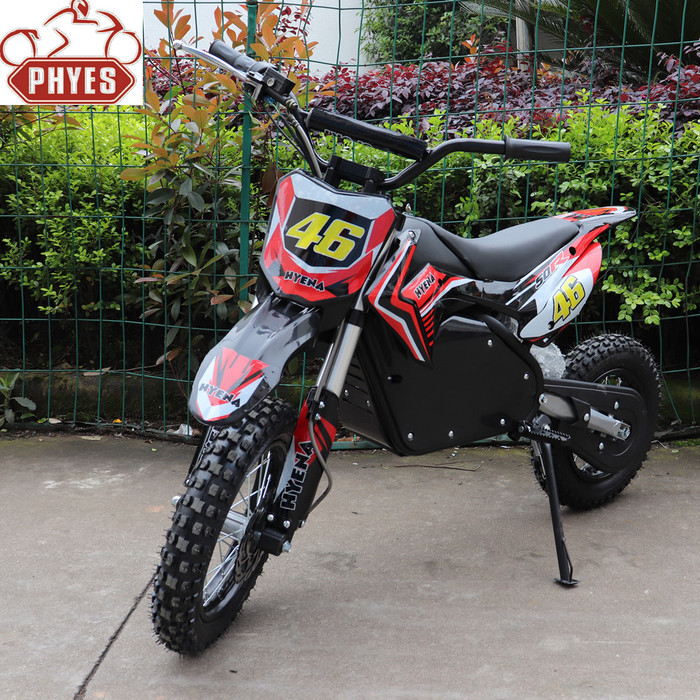 Fumeless and Ecological
The world is full of gas guzzling, carbon dioxide emitting, non-environmentally friendly kids dirt bikes. Our electric dirt bikes are fully electric, so they give off no dangerous fumes.
This means that no harmful chemicals or toxins are being released into the atmosphere and, just as importantly, being released anywhere near your children. Chemicals released from petrol engines include carbon dioxide and carbon monoxide which can be incredibly dangerous if inhaled.
Thankfully with electric kids dirt bikes there are absolutely zero emissions, so your kids can enjoy themselves and have fun whilst you have the peace of mind knowing they are completely safe. As well as this money is also saved, taking away the cost of refuelling petrol bikes with simply recharging and electric one, with full battery only taking between 3-5 hours.
Practicality and Usability
Usability is important for products designed to be used by younger customers. We provide only the best electric dirt bikes for kids in terms of practicality and usability.
Our electric dirt bike is very easy to use. Fitted with hydraulic brakes and suspension for a smooth ride, the lightweight and robust frame is designed to be easily handled on even the toughest of dirt tracks.
Acceleration and braking is also incredibly easy, a simple to use accelerator handle and both front and rear brake disks connected to a handlebar pull provide ease of use for even inexperienced riders.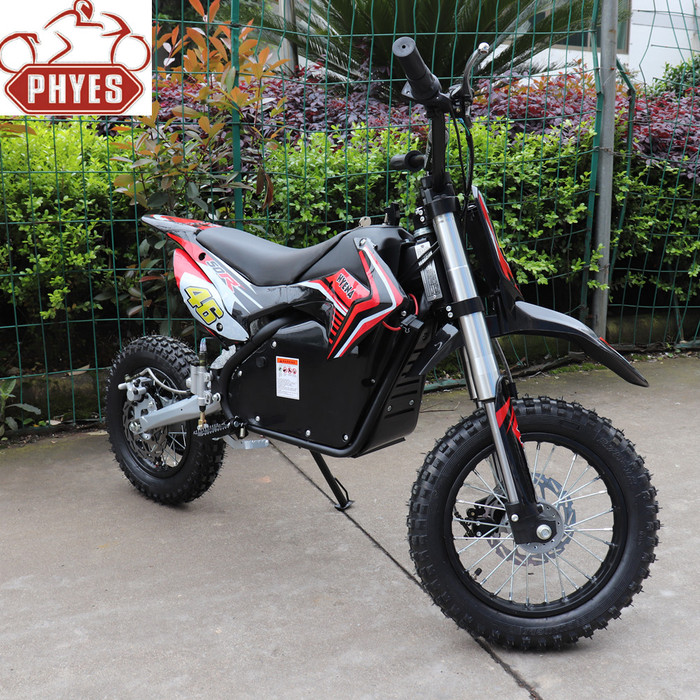 Complete Silence
Regular, petrol-powered dirt bikes can be incredibly loud disrupting neighbours, farm animals and horses in the surrounding area. Keeping noise levels low is important and our dirt bikes for kids are ideal for keeping disruption to a minimum.
An electric motor fitted to our electric dirt bikes for kids provides excellent power with little to no sound compared to petrol products. Petrol engines produce toxic fumes as well as a large amount of noise pollution.
If you are concerned with keeping noise to a minimum then our electric dirt bikes are ideal for you!
If you have any questions then do not hesitate to get in with us by calling +86-15057824513 info@phyes.com.cn Check out the kids electric dirt bikes available in our collection today. Alternatively, we also have a diverse range of other electric vehicles available online.www.phyes.com.cn