Electric vehicles are now becoming increasingly popular, and it's easy to see why.
The hunger for driving alternatively fuelled vehicles has hit record highs in recent years, which means there are more electric cars entering the market than ever before.
The advances in technology as well as the increasing need to find alternative fuel sources has also meant that great strides have been made in the electric rideon market, which means if you're looking for a quad bike for yourself or a little one, there has never been a better range of choices.
In this blog, we're going to discuss five reasons why you should consider purchasing an electric quad bike over a petrol model.
#1: Safety
Quad bikes are a great way to get out and about in the fresh air, but as parents, you need the peace of mind in knowing that your child is as safe as they can be while enjoying their quad.
And while it's accurate to say that quad bikes are extremely enjoyable to ride, it's also the case that they can be very dangerous if necessary safety measures aren't taken into consideration.
Our range of kids quads, come with three adjustable power settings, to ensure you can limit the chance of an accident through excessive speed – this isn't an option with a petrol engine.
We also stock an extensive range of safety wear and equipment.
#2: Silent
By purchasing an electric quad bike you're limiting noise pollution, while still enjoying a similar power output to a petrol model – which just goes to show you don't have to sacrifice power and pleasure by opting for electric.
#3: Economical
Petrol engines, whether in cars or quads, rely on a multitude of complex mechanisms and moving parts, and should even the smallest component break down it could be catastrophic for the entire engine.
As the bike ages, so too does the engine and over time these failures will inevitably increase which could be very costly to repair – not to mention the cost of keeping the tank topped up and buying the bike in the first place.
Buying an electric quad means the system is reliant on a rechargeable, easily replaceable battery. Which not only stands a much higher chance of lasting you for a longer period but is easy to replace at a fraction of the cost.
#4: Practical
An electric quad bike doesn't require regular servicing and maintenance. Of course, it's essential to keep everything clean and in good order to ensure it runs efficiently, but by-and-large all you need to do after riding is give the machine a clean and get it charged up. We stock a range of after-sale spare products, should you need to replace a part too.
Petrol quads require much more maintenance, and as we've previously mentioned if even one small part malfunctions it could create problems with other areas of the bike, which in turn could land you with a hefty repair bill.
#5: Ecological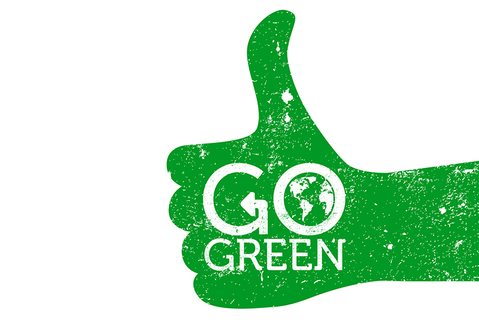 We've arguably reached an incredibly crucial turning point in the battle to preserve our planet and cut carbon emissions.
That is why many are now making the conscious decision to turn to electric power as a means of cutting emissions and helping the environment.
Unlike petrol alternatives, our models are completely emission free, which means you've not only got the peace of mind in knowing that your child can enjoy their new quad safely, but also the fact that they are helpful to the environment while doing so.
If you purchase anything from us here at Kids Quads and, for whatever reason, you're not 100% satisfied, we offer the peace of mind in knowing that you can return your item within 30 days and we will provide a full refund – no questions asked.
If you have any questions about deliveries, products or anything we've mentioned in this blog, then why not give us a call on +86-15057824513, drop us an email to info@phyes.com.cn or better yet, why not book an appointment to come down to our workshop and have your little one try out our products in person?